What Is a Law Firm?
A law firm is a business made up of lawyers and other legal professionals that can help clients with tasks like filing a personal injury lawsuit, writing a will, or finalizing a real estate transaction.
Lawyers are trained to represent their clients, provide legal advice, and protect the rights of those they represent. Understanding the different types of law firms and the services they offer is essential to identifying a suitable law firm to help with your situation.
Services Offered by Law Firms
Law firms offer a range of services, including:
Arbitration, mediation, and other third-party services
Lawsuit and document preparation and filing
Negotiating with other parties on behalf of a client
Providing legal advice and information
Representing clients in court and in other legal settings
Reviewing documents like contracts, wills, agreements, leases, and court forms
Law Firm Positions
Lawyers and other legal professionals work at law firms, including:
Partner attorneys: Senior lawyers and shareholders in the law firm who often have seniority and advise others
Litigation attorneys: Trial lawyers who represent their clients in civil cases and may specialize in a certain area of law
Associate attorneys: Lawyers with less experience who work with paralegals and clients while being supervised by more senior attorneys
Paralegals: Legal assistants who support attorneys by performing tasks that require legal knowledge — such as conducting research or communicating with clients — but don't require a license to practice law
Types of Law Firms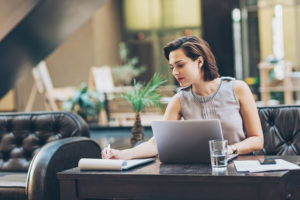 Law firms vary based on different specialties and sizes, and firms may range from having only one attorney to having hundreds of attorneys nationwide.
The 4 main types of law firms by size include:
Solo law firms, which are run by a single attorney who may hire outside experts and paralegals for assistance. These firms can be specialized or general, but usually provide more personalized advice than larger firms.
Small or boutique law firms, which have fewer than 15 lawyers. Small firms usually focus on a highly specialized area of law, like criminal law.
Medium law firms, which have 16 to 350 lawyers. These firms usually offer more resources than a boutique or solo law firm.
Large law firms, which have more than 350 lawyers and tend to pay higher salaries than smaller firms. Some of the largest law firms in the United States have over 3,000 attorneys. Many big law firms, especially those in New York, Los Angeles, and other large cities, span multiple states or even continents.
Besides categorizing law firms by size, you can also categorize them according to the services they provide.
Litigation Law Firms
A litigation law firm represents clients in court. Lawyers who work for litigation firms are called trial attorneys. In addition to fighting for their clients' rights in court, these lawyers also provide legal advice and other services.
Different litigation law firms focus on different areas of the law.
Here's a look at some different types of litigation law firms and how they help clients:
Transactional Law Firms
Also known as business law firms, transactional law firms help businesses with different types of transactions.
Common areas of focus for a transactional law firm include:
Contract drafting: Transaction law firms can help entrepreneurs by drafting contracts on their behalf.
Intellectual property (IP) affairs: IP lawyers help companies file patents or trademarks and work with trademark and patent offices to obtain those trademarks and patents.
Mergers and acquisitions: Transaction law firms can help companies when they merge with another company or acquire a new business.
Real estate acquisition: Real estate lawyers prepare and review documents relating to real estate deals, such as purchase agreements, title documents, mortgage documents, and transfer documents.
Criminal Defense Law Firms
Criminal defense law firms defend companies and individuals charged with crimes. Attorneys usually specialize in a practice area within criminal defense.
Common criminal defense practice areas include:
Assault and battery
Domestic violence
Driving under the influence (DUI)
Drug defense
Juvenile defense
Sexual assault and harassment
Law Firms by Practice Area
Practice areas are the legal areas that law firms specialize in. Law firms choose from one or more practice areas to provide specialized legal services to clients with specific needs.
Examples of law firm practice areas include:
Corporate law
Civil rights law
Entertainment law
Environmental law
Family law
Intellectual property law
Labor law
Maritime or admiralty law
Real estate law
Tax law
Firms that provide clients with all or most legal services are called "full-service" law firms. Despite their name, most full-service firms do not perform services in areas like intellectual property, criminal law, or tax law.
Did you know?
Large law firms often have multiple practice areas and may have attorneys with different degrees of experience within each area. This allows them to diversify their client base and market.
How a Law Firm Works
Understanding how a law firm operates is essential to effectively navigating the legal landscape. Here's a breakdown of the key aspects of a law firm and how they function.
Law Firm Structure
Law firms are often structured in a hierarchy, with various positions holding different amounts of authority based on factors such as experience, education, and time with the firm.
Here's a brief summary of each position in the hierarchy, starting from top to bottom:
Managing partners are the highest-ranking officials at the firm. They are founders and senior-level lawyers, and they play a crucial role in decision-making.
Law firm partners are joint owners and operators of the firm. They have fewer decision-making powers than managing partners.
Associates are young lawyers and recent law school graduates who may aim to become partners. Most associates work at a law firm for 6 to 9 years before becoming partners. They initially take on a variety of cases but may specialize once they gain experience.
Contractor attorneys, also known as of-counsel attorneys, work as independent contractors rather than in-house employees. They typically have substantial experience and their own client base outside of the firm.
Interns, also known as law clerks or summer associates, are law students who work for the firm during the summer. They usually spend most of their time with the firm's support staff. Once they graduate from law school and pass the bar exam, they may become associates.
Law Firm Fees & Billing
Law firms charge fees in different ways depending on the practice area and service they are providing.
The 3 common fee arrangements for law firms are:
Hourly rates: Law firms charge clients for the time lawyers spend working on cases. Firms may combine hourly rates with retainer fees, which are upfront fees paid by clients to law practices to secure services for a certain case or a specific timeframe. Retainer fees act as a down payment or deposit and are usually used to cover the initial case costs such as research.
Flat fees: These are set amounts for specific services. For example, a law firm may charge $300 to have an attorney draft a simple will.
Contingency fees: These are usually associated with personal injury cases and involve the firm taking a percentage of the money the client won in a trial verdict or settlement. If the client did not recover any money, the law firm takes nothing.
Requirements to Work at a Law Firm
Professionals working at law firms usually have one or more of these educational accomplishments:
Bachelor's degree: Most positions at a law firm require at least a bachelor's degree, although administrative jobs may have less stringent requisites. Legal assistants, paralegals, and attorneys typically have a bachelor's degree in English, political science, philosophy, criminal justice, or business law.
Law School Admission Test (LSAT): The LSAT is an exam for individuals who are interested in applying to law school. It measures the ability to think critically and handle different legal duties.
Juris Doctor (JD) degree: Attorneys must earn their JD degree at an accredited law school.
Bar exam: Most lawyers have passed the bar exam in at least one state, which is a requirement to practice law.
How Do I Find the Right Law Firm Near Me?
Selecting the right law firm can greatly increase your chance of resolving your legal issues effectively and efficiently. Follow these steps to get started.

Ask for Recommendations
Friends and coworkers may help you kickstart your search for a law firm, and they can provide you with details about their own experiences. Referrals from friends may not perfectly fit your needs, so it's important to evaluate the information based on your own situation.
Review the Law Firm's Track Record
After pinpointing a potential law firm, review the firm's track record. The best law firm for you should have won a number of cases similar to yours. During the interview process, ask about the results that they have achieved for other clients.
Consider the Law Firm's Practice Areas
Make sure you choose a law firm with expertise in the area of law your case requires. For example, if you're looking for a lawyer to take on an asbestos lawsuit, you should find a law firm that specializes in asbestos cases.
Research the Legal Team's Expertise
Look at the law firm's website and review the lawyers' bios. The law firm you choose should have lawyers with extensive knowledge and experience in your case type. Look for any awards and certifications they may have received.
Evaluate Costs & Legal Fees
The next step is to look at the law firm's costs and fees. Make sure you understand how the firm charges fees and see if their payment options fit your needs.
Read Client Testimonials
Look at the law firm's website or read their online reviews to see what others have to say about their services and professionalism.
Schedule a Free Consultation
Most law firms offer free consultations to discuss your case. Use this opportunity to ask questions and see if the firm is the right fit for you.
What Are Law Firms FAQs
What is the point of a law firm?
Law firms were created to allow legal professionals to pool their resources and knowledge and deliver the best results for clients.
Why is a law firm called a firm?
"Firm" is just another way to say "business entity." We call law firms "firms" because they are business entities that can be structured as limited liability companies (LLCs), limited liability partnerships (LLPs), or professional corporations.
What is another name for a law firm?
Other names for a law firm include:
Law office
Law practice
Legal firm
What type of business is a law firm?
A law firm is a professional organization created by one or more lawyers to practice law. They come in many shapes and sizes, including solo practitioners, small law firms, medium law firms, and large law firms.
What is a boutique law firm?
A boutique law firm is a small law firm that specializes in one or two practice areas. Attorneys who work at boutique firms tend to be more established and experienced.
What is a white shoe law firm?
A white shoe law firm is an old-fashioned term for a prestigious law firm. "White shoe" comes from the white buckskin shoes worn by college men at Ivy League schools.
What is a partner in a law firm?
A partner in a law firm is a lawyer who owns a part of the firm where they work. These senior attorneys often make decisions for the firm and supervise junior lawyers.
Do you need a law firm for every type of legal case?
While you don't need a law firm for every type of legal case, you are likely to get better results when you are represented by a law firm. This is because an experienced law firm will have skilled attorneys and other resources to help you resolve your legal problem.